Fuchsia Summer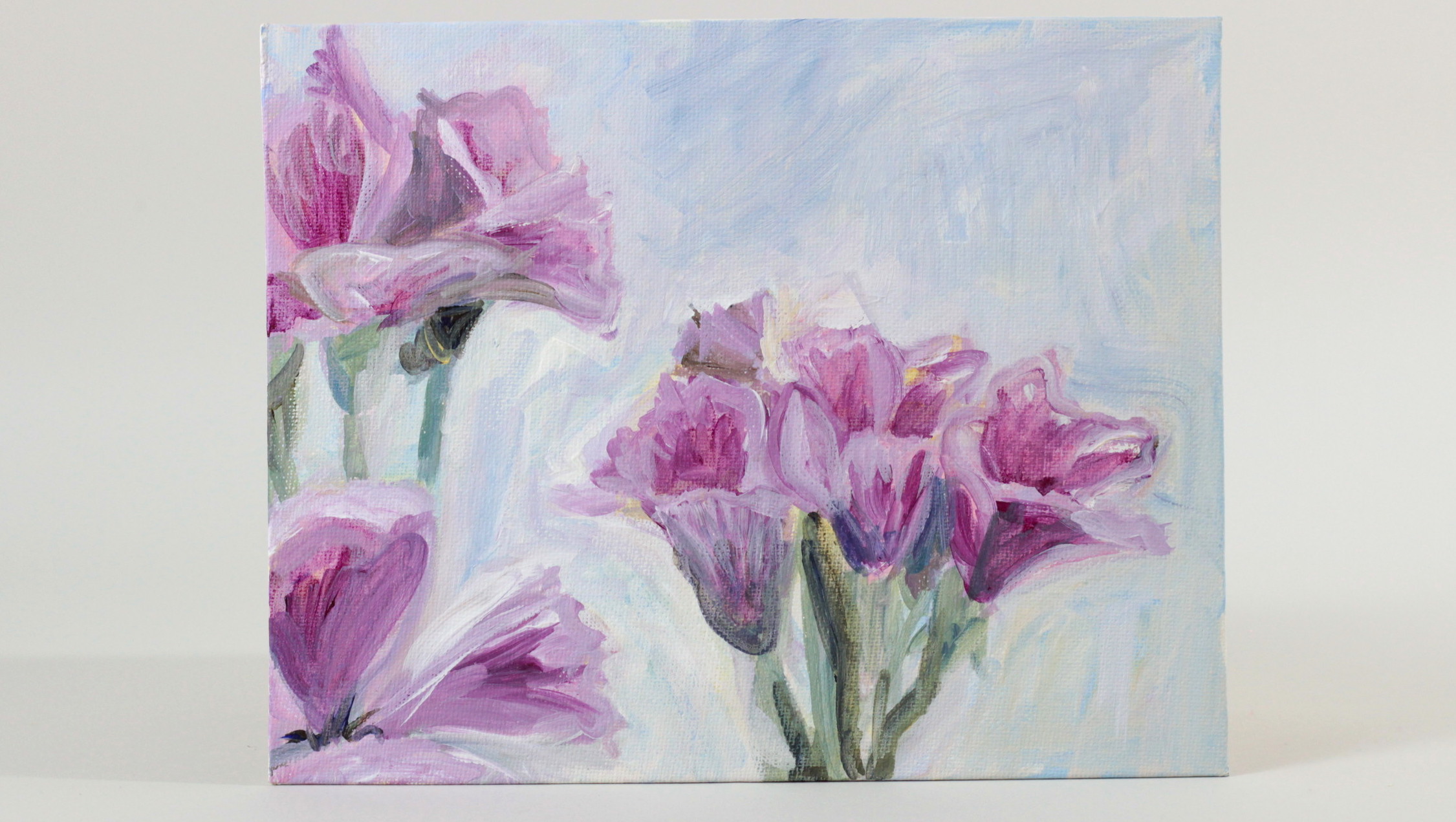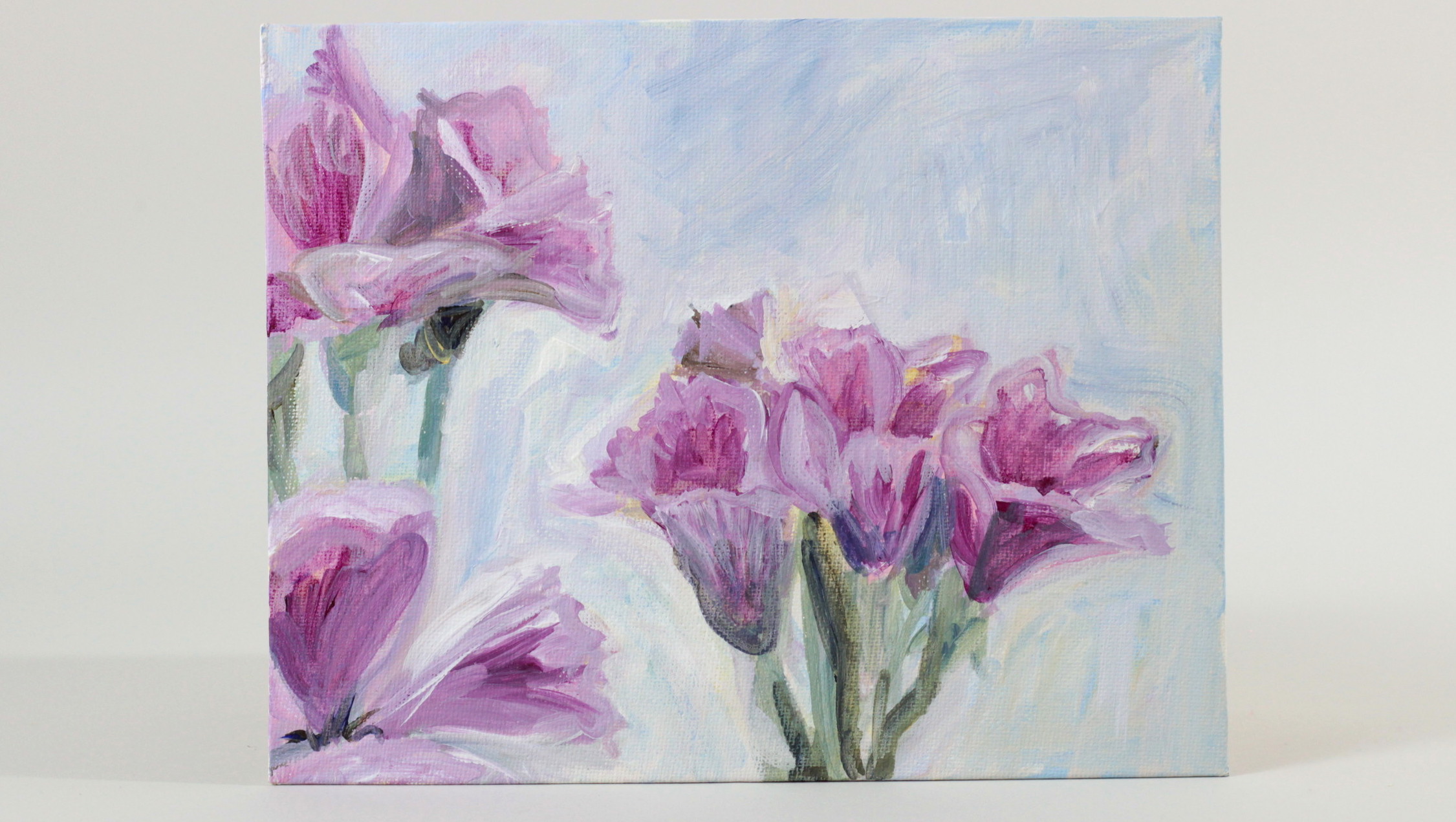 Fuchsia Summer
This 8 x10 piece is done on an archival canvas panel in acrylic.
On my weekly shopping list, I usually include flowers. I try to always have some fresh ones around the house. This particular bunch was from a grocery store I don't normal go, so they were a little different than what I usually buy. Before they bit the dust, I realized I NEEDED to paint them. I wanted to capture the vibrant colors and focused on using a lot of negative space within the composition.
Because it's a small piece, I think it would work great in a gallery wall in a living room or as an accent in a bookcase. Depending on the colors you have in your home, I also think it could work in a shadow box frame on a guest room nightstand.