North Carolina Dogwood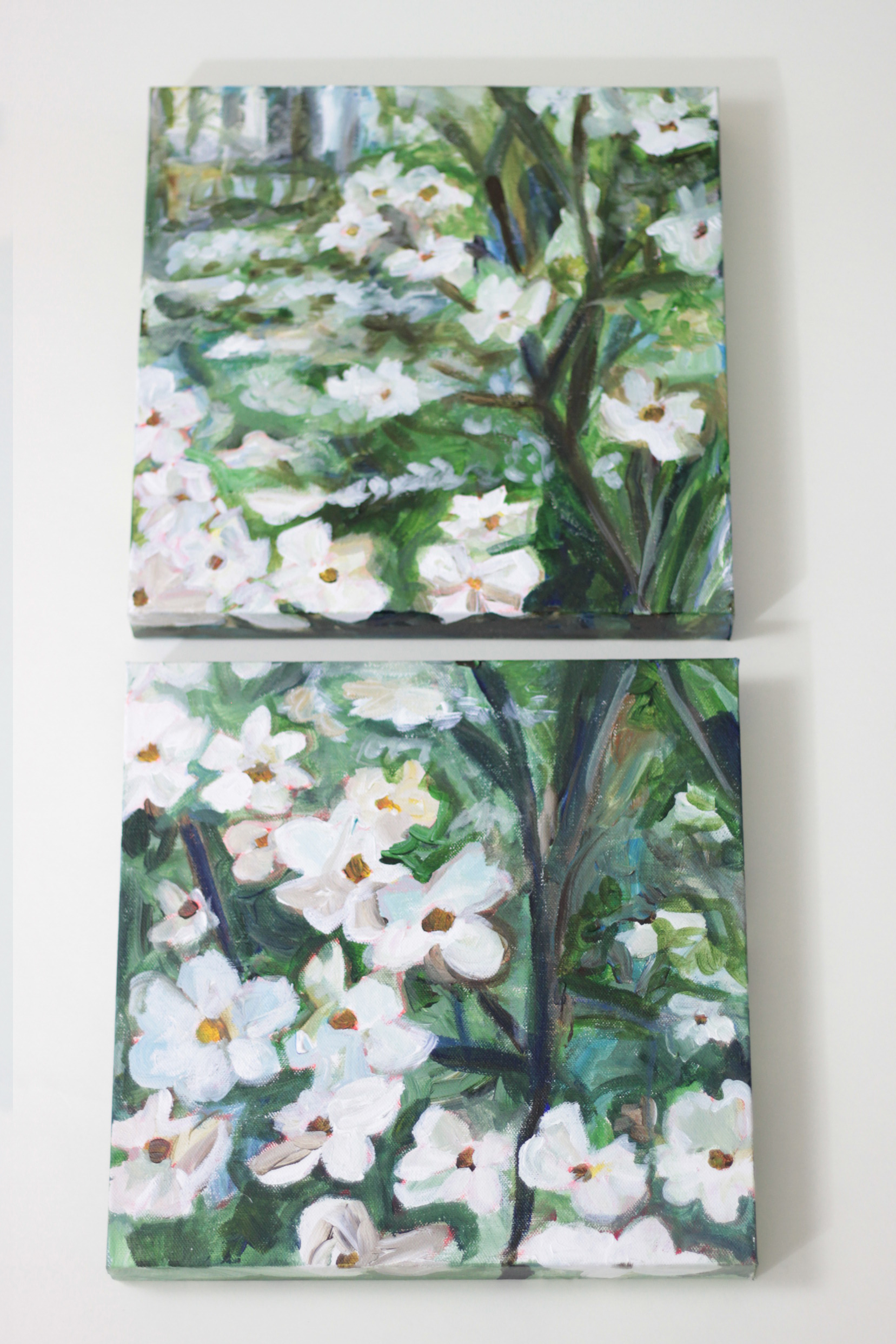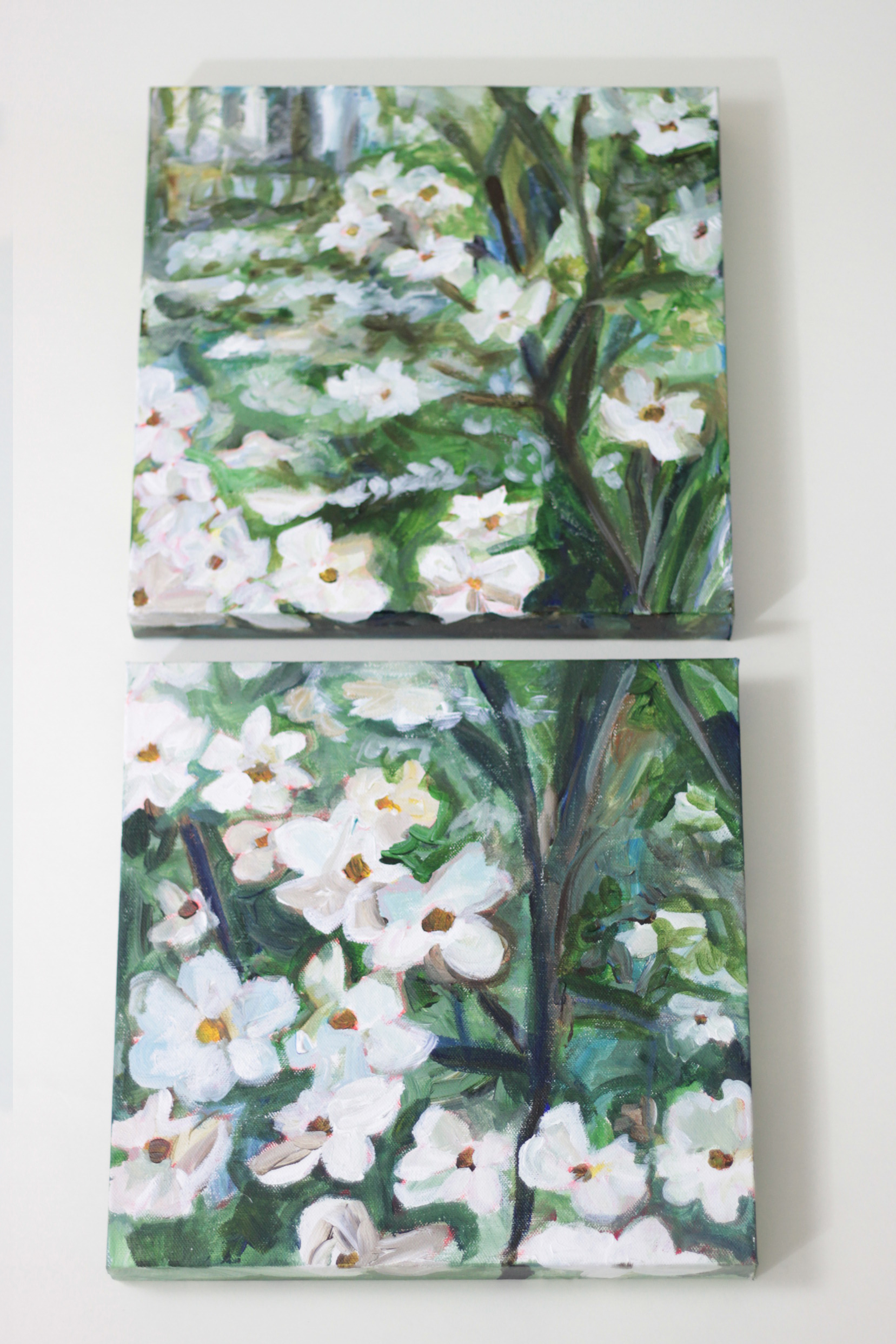 sold out
North Carolina Dogwood
These 12x 12 wrapped canvases are done with acrylic. Each piece is $150.
I live in North Carolina and I learned recently that the state flower was the dogwood. I love the idea of having art represent a little bit of where you live so I made these with that in mind.
I think these would look great in a bathroom (I feel they are usually over looked!) or in a breakfast nook. A place where they might seem a little unexpected!