Pink Peonies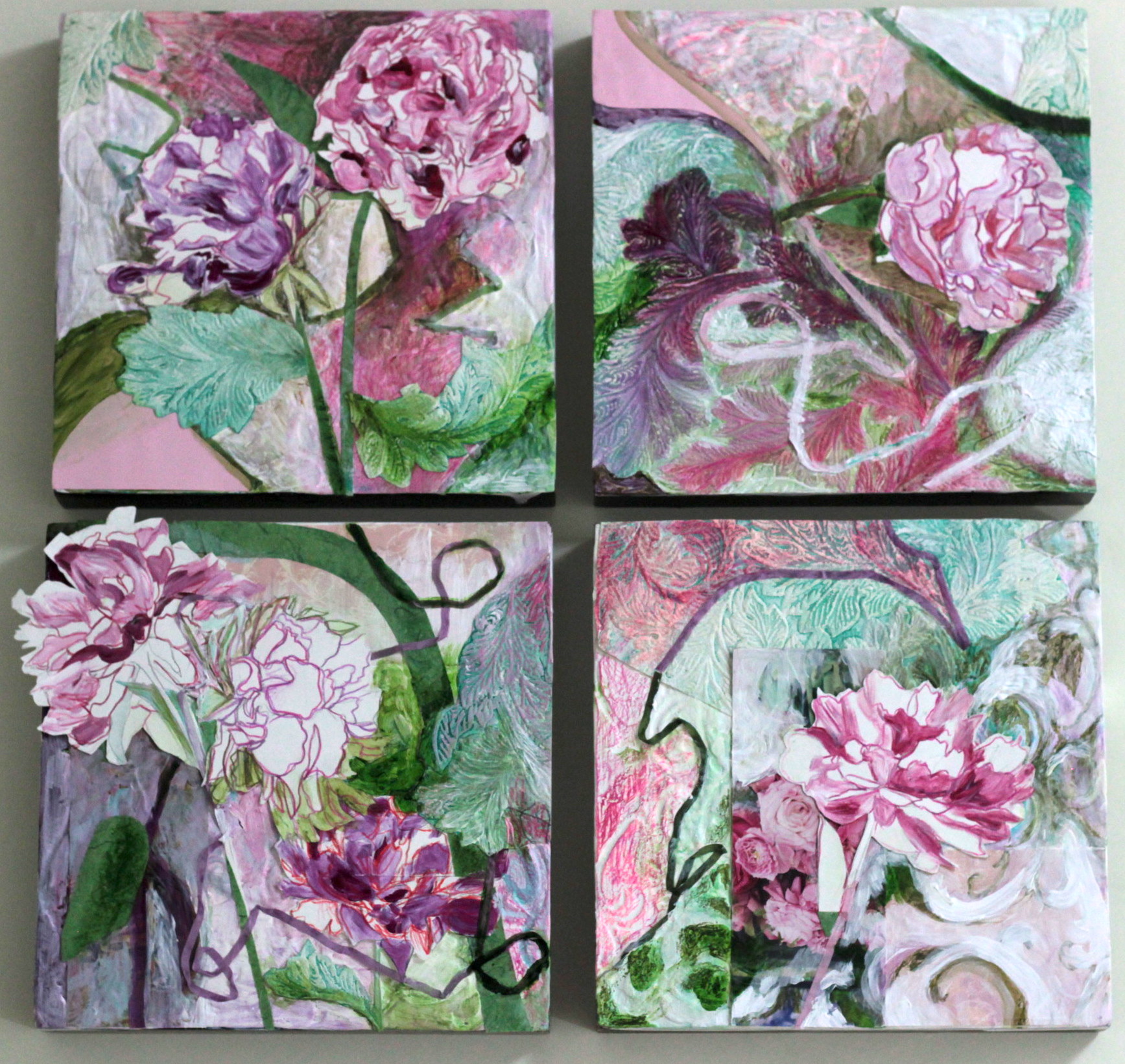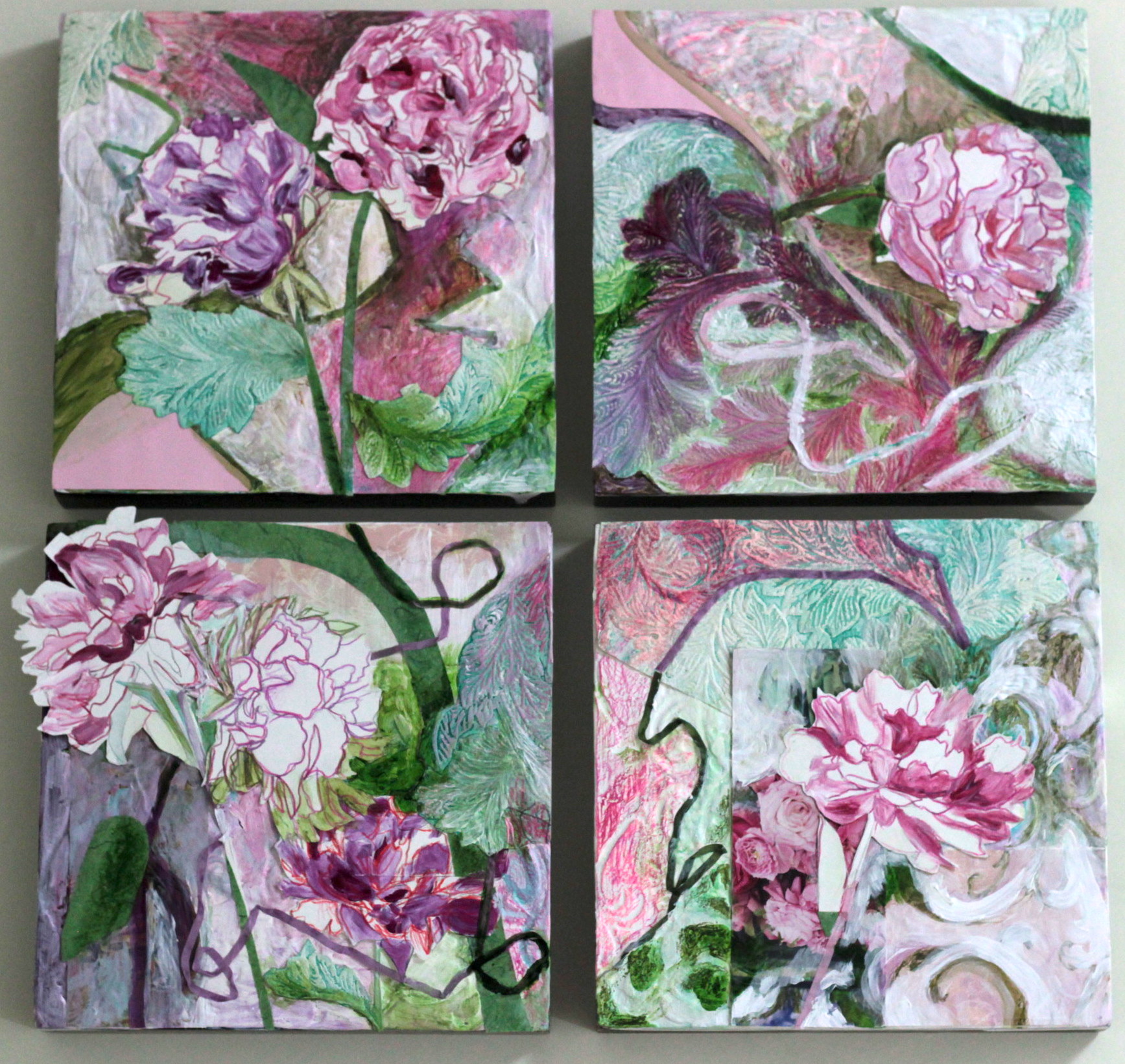 sold out
Pink Peonies
This set of four is done on heavy wood that is 1.5" thick with a shadow box frame on each piece. Individually they are 10 x 10 but all together they are 20 x 20. They are made up of acrylic, paper, silk ribbon, pencil, colored pencil, watercolor pencil, wallpaper, paint chips and acid-free glue.
Similar to my Sunflowers piece, this grouping took much consideration. Peony flowers come in season for a short 2 months out of the year and I wanted to continue to explore the concept of creating a set of pieces that connected with each other. I wanted it to pick up on the curvature and texture found in a peony, so I used silk ribbon and a textured wallpaper to highlight various areas through out the pieces. The additional paper and colored pencil was a way to define areas in the pieces that were more subtle as well as add a softness to the composition.
These pieces are so detailed that they deserve a little bit more attention in placement. I would recommend placing them near a seating area where you or your guests have a chance to look at them up close.