Spring Arrival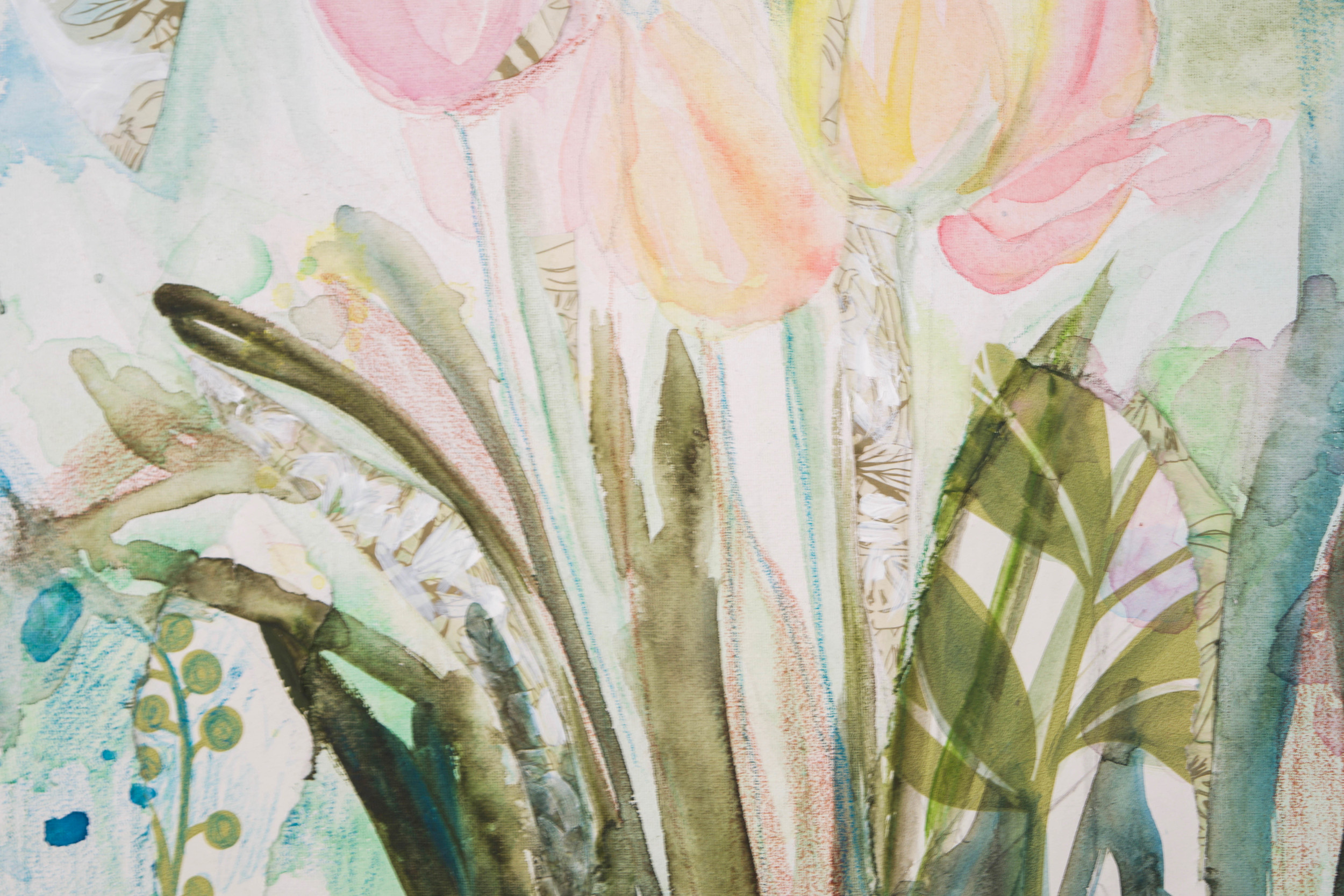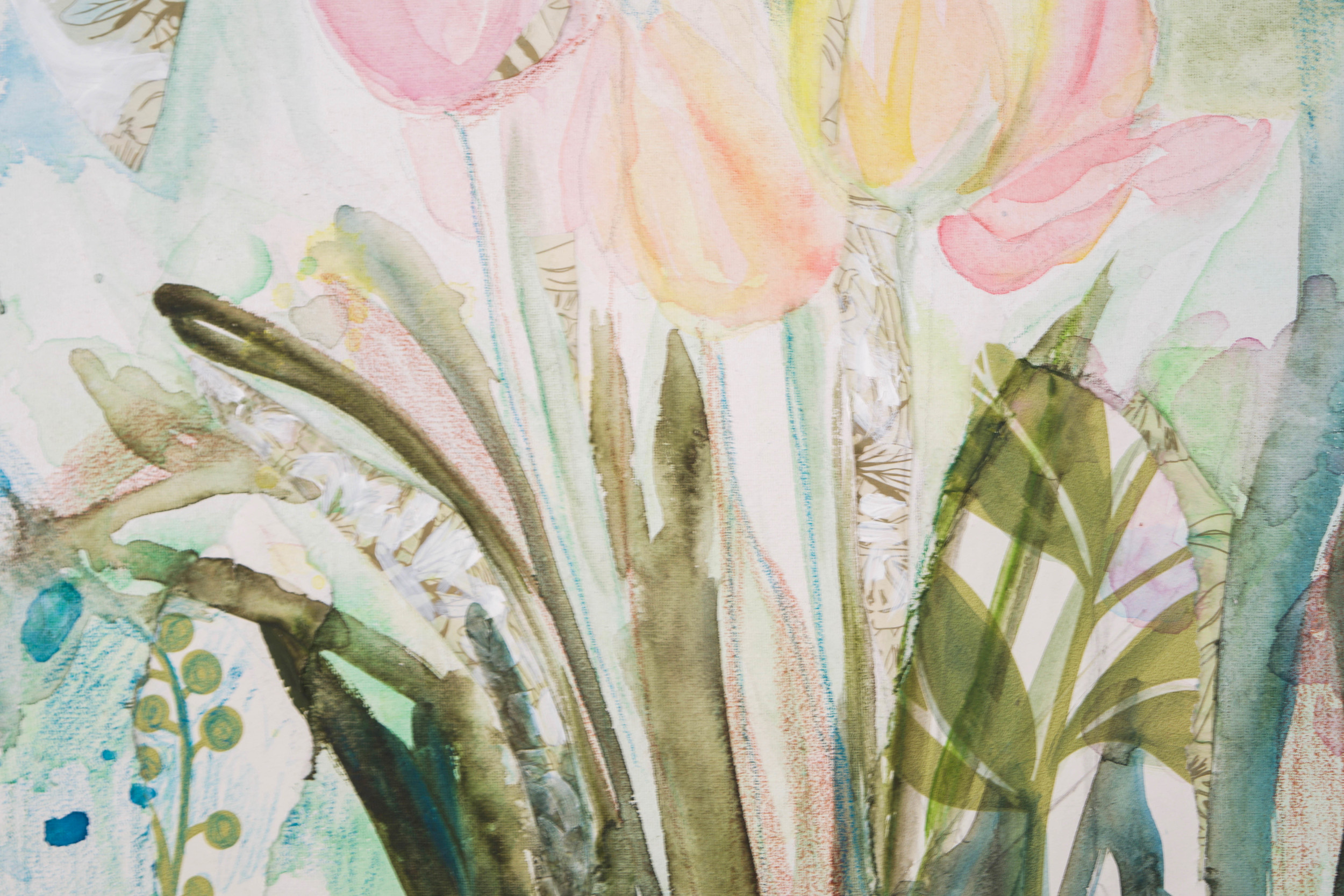 sold out
Spring Arrival
This piece was done on 12" x 12" x 1" canvas. It is uses watercolor, guache, paper and colored pencil.
This piece was in the making for over a year. Not because it was particularly hard, but because I got stuck figuring out how to resolve certain parts of it, so I put it aside and forgot about it...till a few months ago, I found it again and started working on it. I really like how the papers blend in with the tulips so that you can't always see them right away. I also used a paper that is one of my favorites because it has golden bees on it (so fun!).
This piece would look great in a bedroom or mixed with photographs and other prints.