Mixed up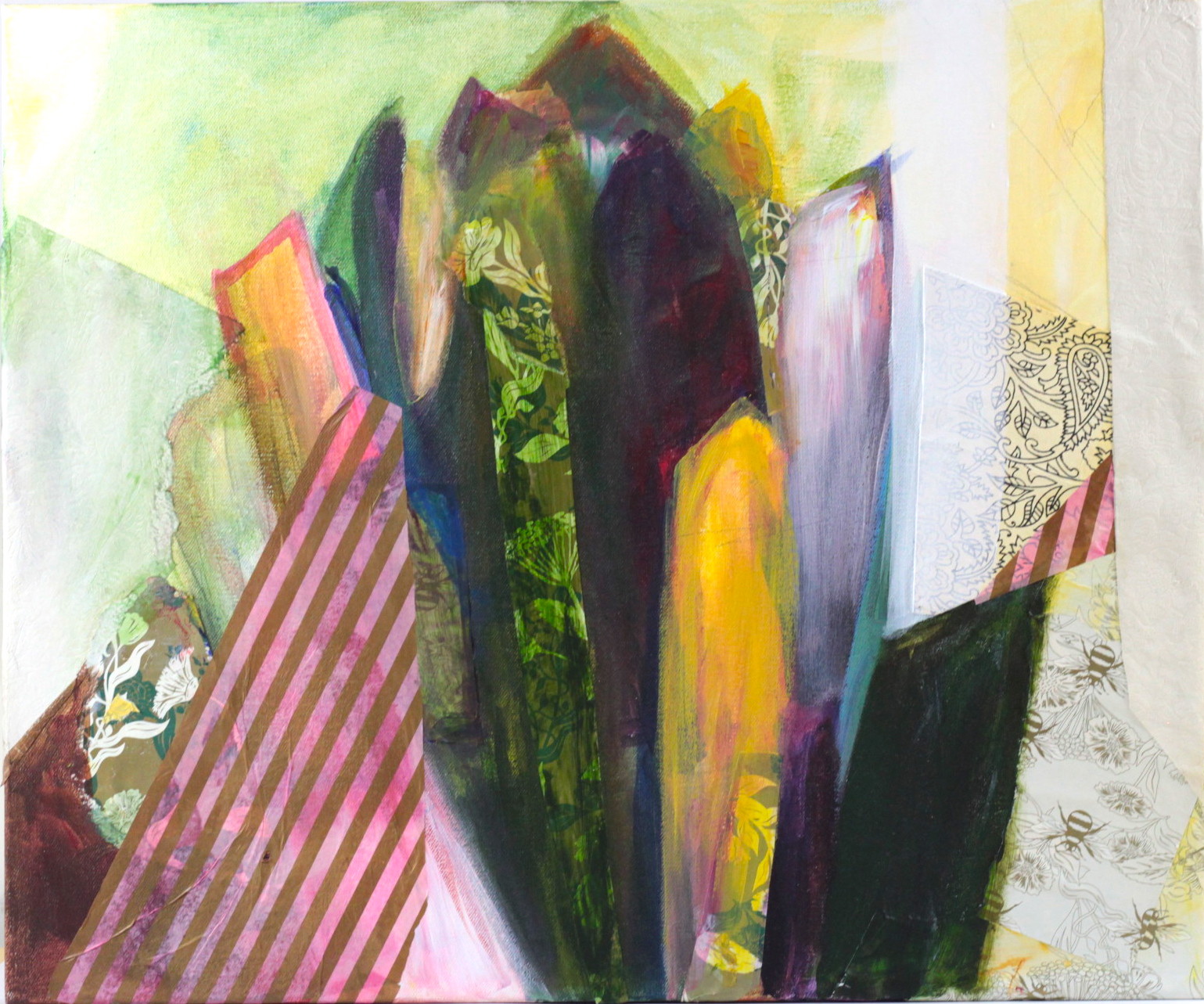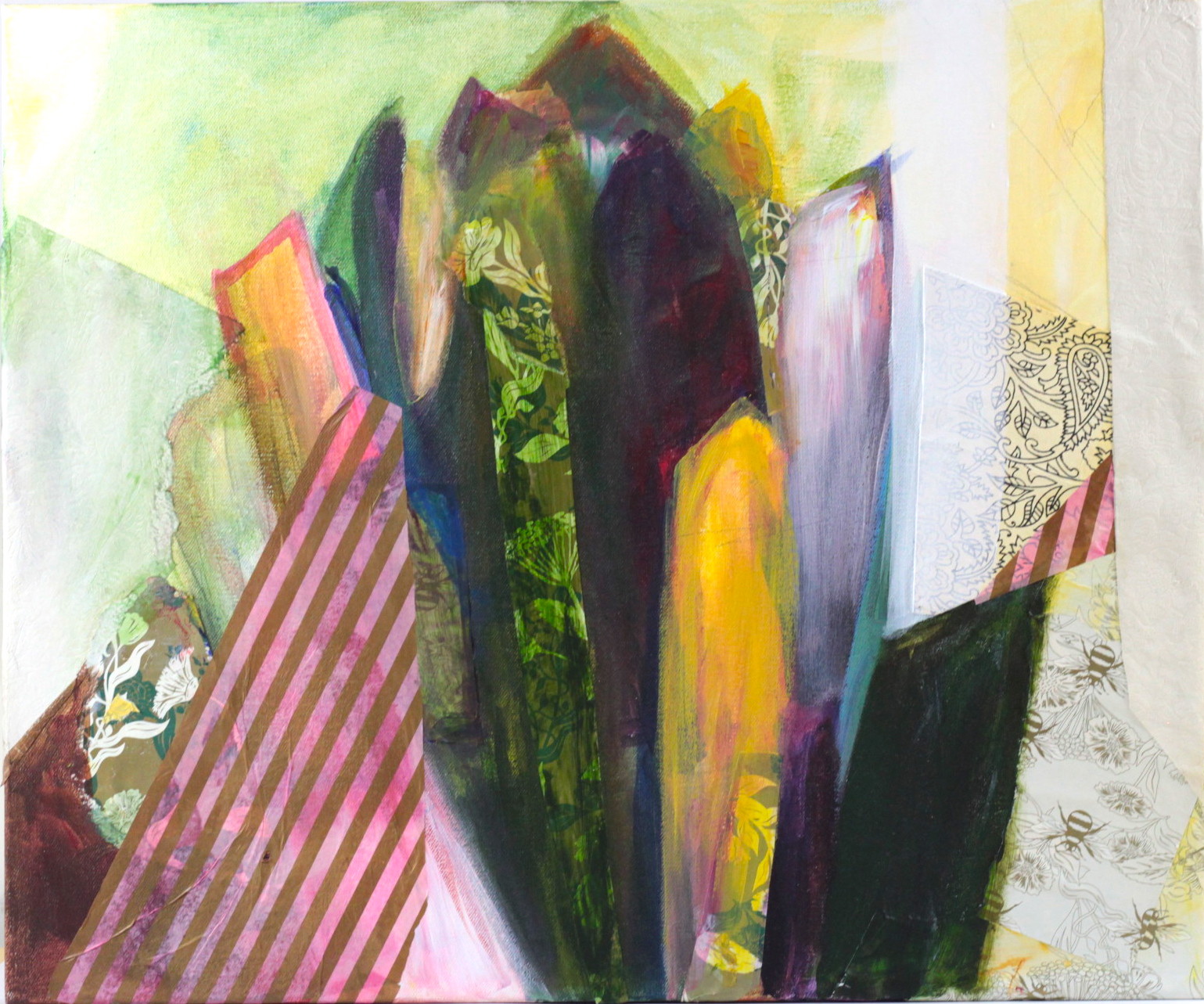 sold out
Mixed up
This piece is 24 x 20 on wrapped canvas. It is done with acrylic with tissue and paper applied.
This piece focuses on similar elements that are in my other work- layers, pattern, texture. I concentrated on how the paper elements interacted with the paint and became part of the background and foreground. The strips of color/pattern were organized to replicate something found in nature, but are not intended to look like a particular item.
This piece is such a fun mix of color and pattern that I think it could look great in a lot of places. I think that it would work in a gallery wall, or on a wall that is 3'-4' wide. It would also look beautiful above a tall dresser in a bedroom or paired with photography in an office.