One of my pieces is going to be in an art auction to support my friend Holly's adoption process. I wrote about her story here.
When I was asked to participate, I knew I wanted to have my piece connect to her work somehow. So, I decided to use her photograph "Colors of the market" as the inspiration and create a collage that incorporated the colors and textures of the food represented.
I had had some time to think about this piece for a little while. So when I was at a farmer's market in the fall, I shot a few photos of some gorgeous displays of eggplants, squash, and other produce.
When I start collages like this, I don't usually have an idea of how it's going to look at the end. Typically I just know what I'm going to do first. And then go from there. I also knew I wanted lots of layers and textures- like the subject matter themselves.
Here is a series of photos from this process: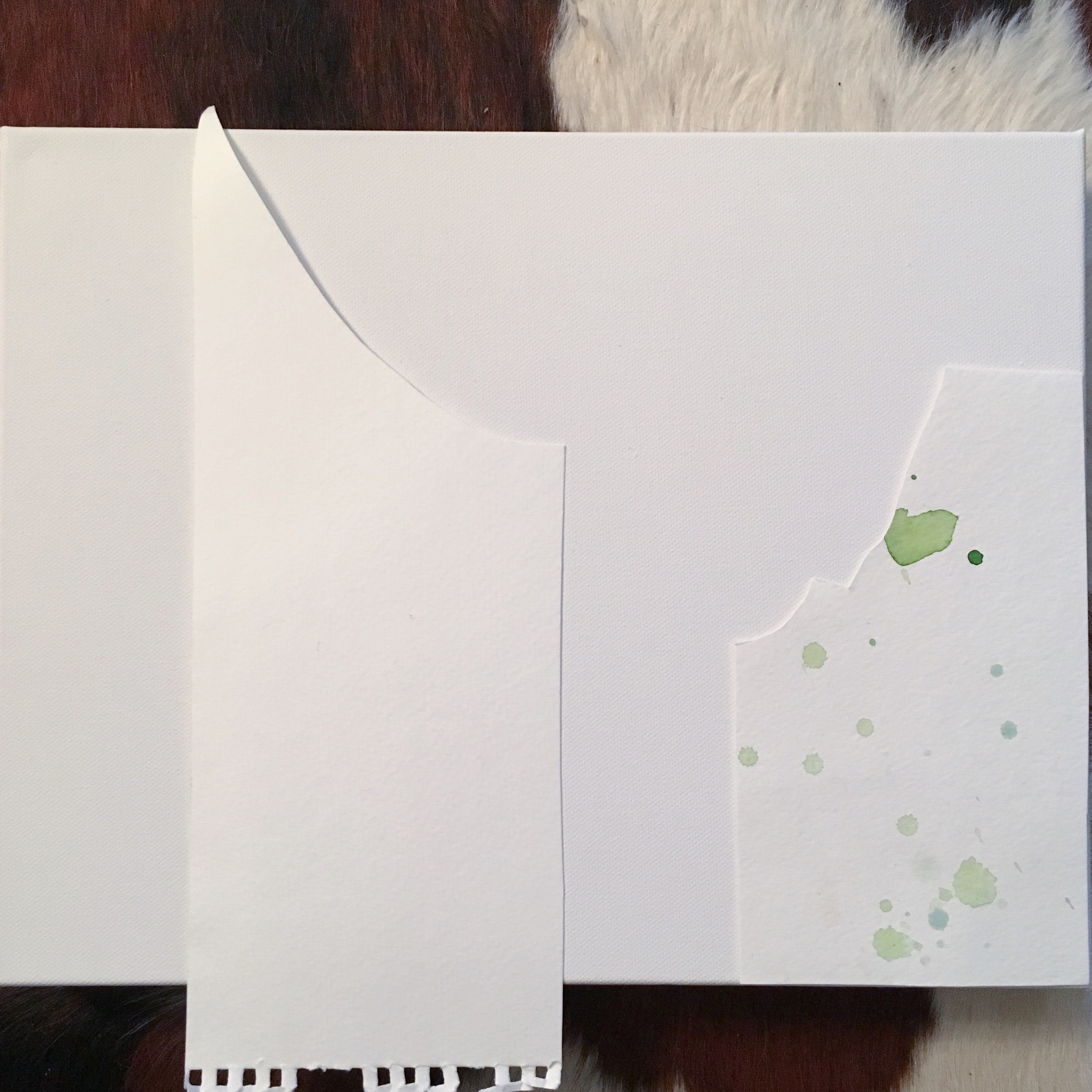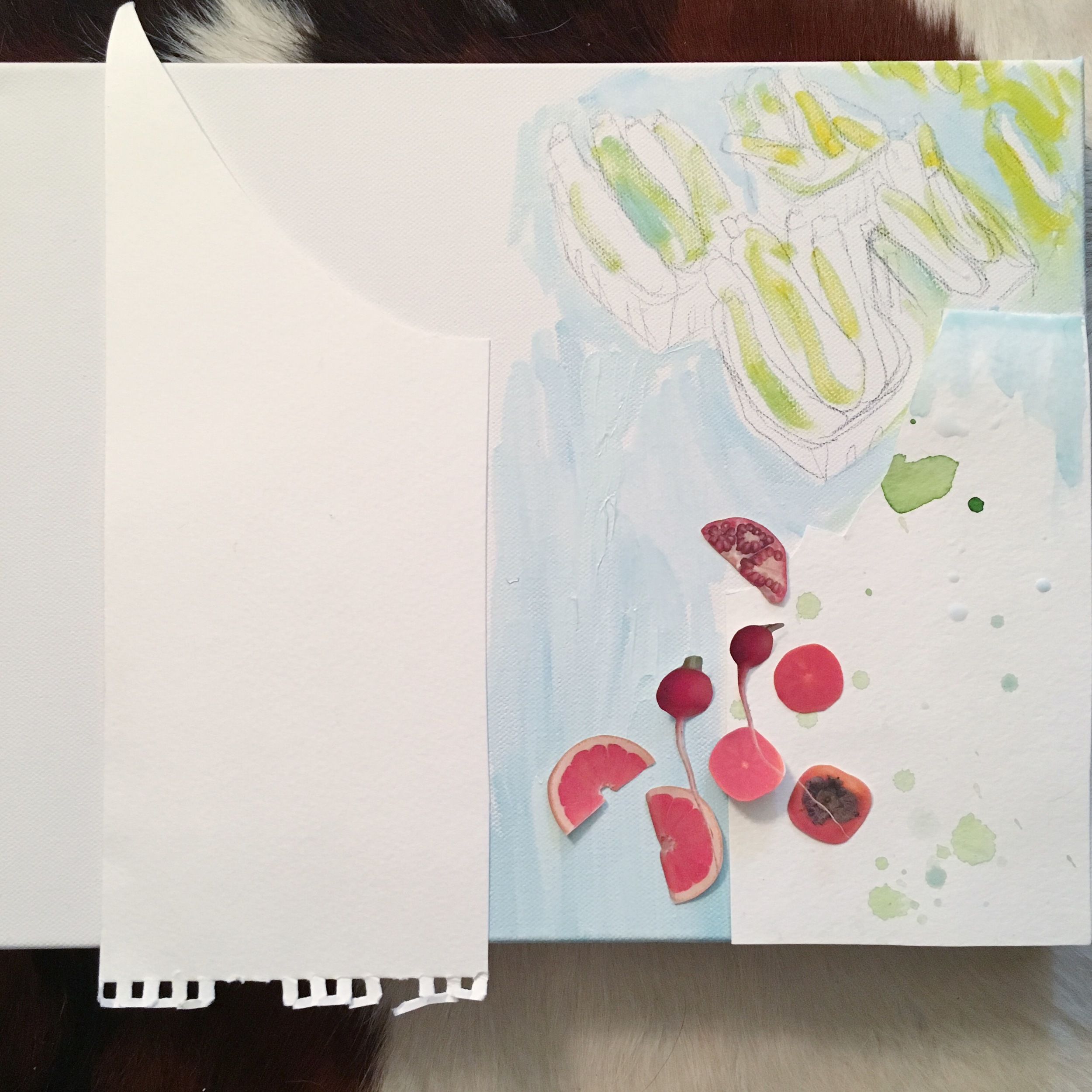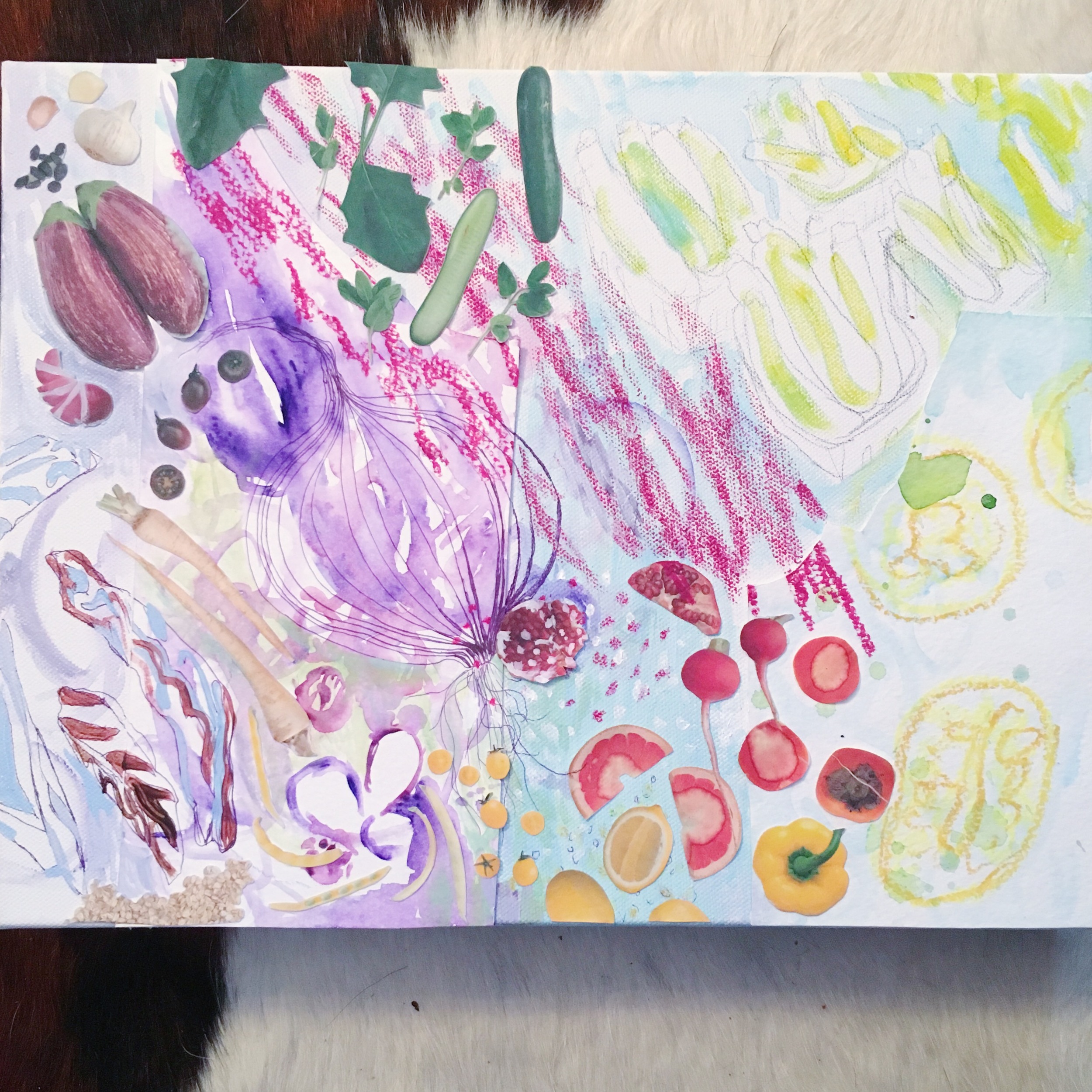 If you want to know how I know when to stop…I don't. I just evaluate as I go along. Here are some of my thoughts:
"Is that enough purple oil pastel? Why did I just draw it on a diagonal? Oh well! Can't go back, so I have to make it work"
"What else should I put in this corner? More color or a neutral…neutral."
"Oh crap. That paper got water on it….but do I hate it? Actually that looks good!"
"YES! I'm going to add some white paint to this pomegranate."
"Great…now I have to add white on the green leaves because they look flat now"
And on and on…
However, after I splattered red paint on certain parts of the canvas (to tie everything together) and then drew the almonds in the bottom right portion I knew it was done. I felt your eye successfully travels around the piece and the light and dark portions of the piece are the way I want them to be. I think that any piece should be critiqued in order to really reach their full potential- because it's in community that art (and actually people) can be made more beautiful. Since i don't have time to get this critiqued before the auction, it will stay like this. But as an artist, I want my art to attempt to be the best they can be.
Here is the final piece:
I think that this would look beautiful in an eating nook or next to some open kitchen shelving (as long as it's not going to be splashed with water or spegetti sauce).
What kind of art work do you like to put in your kitchen? Do you like complex art or do you feel like you have to understand it before you can like it?